A Man for the Season
by
Xavier Edwards
My rating:
4 of 5 stars
4 stars. I would love to read a sequel for this short-story. :)
Holidays, erotica, romance
Cover
It's not a bad cover, but it doesn't tell me anything from the story. I don't know, I would like a more holiday themed cover.
Characters
I was really intrigued by the male character. It was unexpected. I had no idea I would read about
(view spoiler)
[Santa (hide spoiler)]
having sex. lol It was unexpected, fun!
The female, nothing memorable really. She was ok.
plot
Again, it's different from what I've read from Xavier before. I really like his twist with the identity of the character, but I wanted maybe a more complete ending. lol Of course, this is a good book to have a sequel.
Heat
It was a 2 in a scale of 5. It basically had one scene, which was good. Again I was surprised by the bend over. :)
Impressions and opinion

This books seems like a prequel for a great story. I have never read a Kinky story with (view spoiler)[Santa (hide spoiler)] and would definitely be game to read one. :)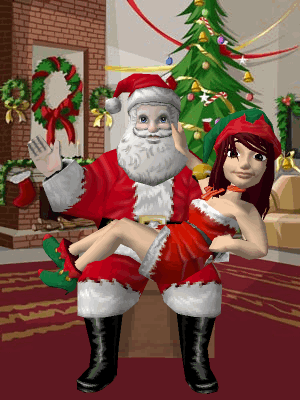 More Images @ MyNiceProfile.com
View all my reviews